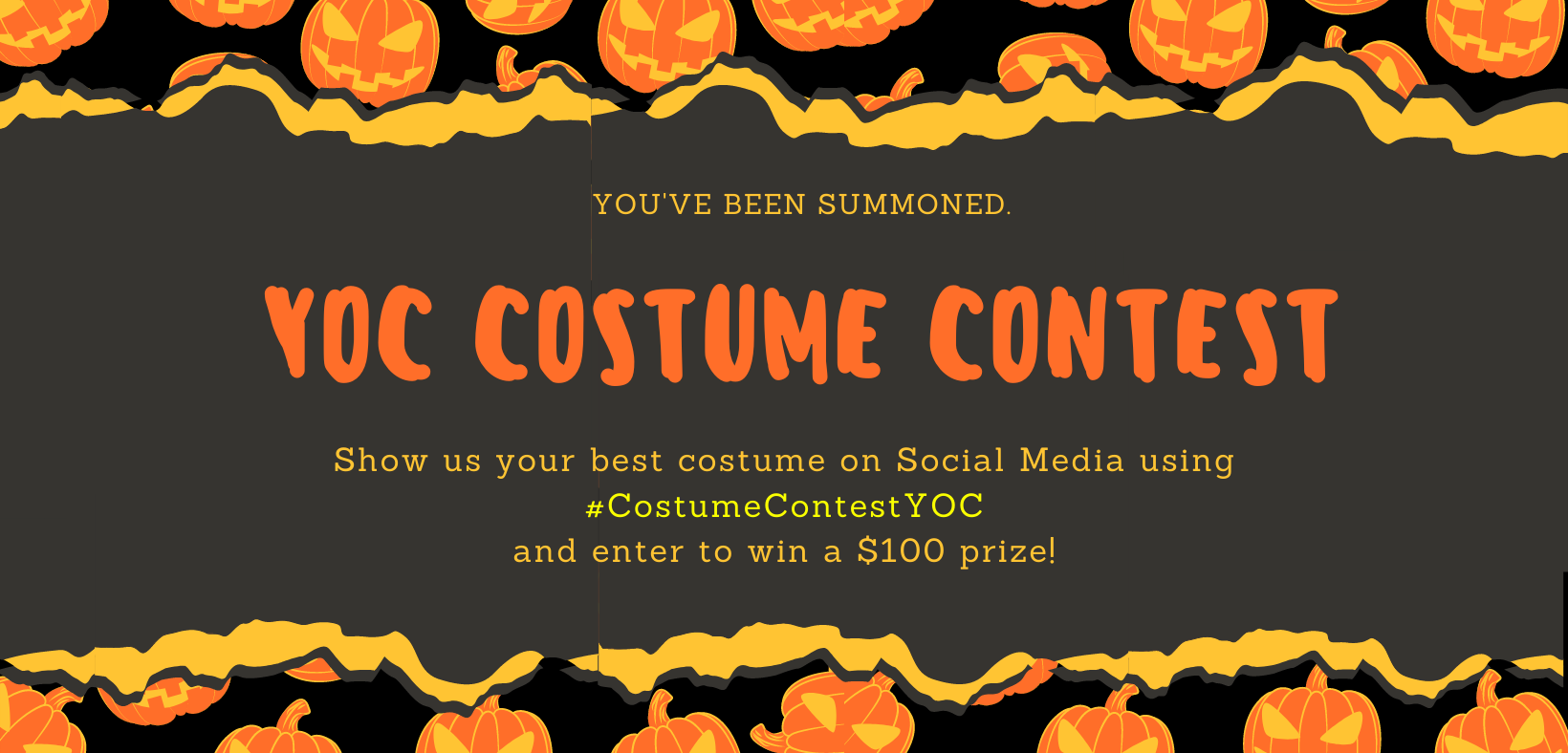 From now until Wednesday Nov 4th at 5pm Eastern time!
Show us what you got for Halloween. Got an office theme? Show us!
Made the costume yourself? Show us! Do amazing make up? Show us!!
All costume posts in the hashtag #CostumeContestYOC will be considered for a $100 worth of YOC credit prize!
Share your #CostumeContestYOC photos using Facebook & Instagram, tagging us doesn't hurt either. Find our social links below and get to postin'!
The top 5 most liked/commented posts will be considered for a YOC Team Vote for the Prize of $100 worth of YOC Credits.
Must have a FREE YOC account to claim the prize.