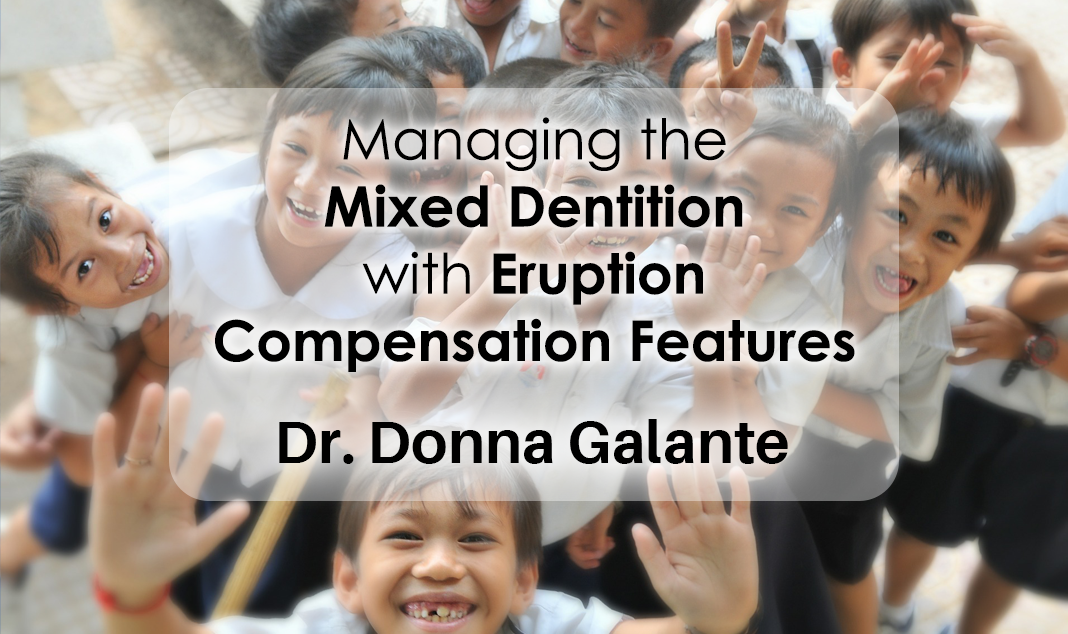 Our August On-Demand Webinar with Dr. Donna Galante on Tuesday, August 27th, 2019
Gain confidence in creating space to ensure permanent teeth erupt predictably using features made for exactly that on Invisalign First and Teen.
Dr. Galante comes back to YOC webinars to dive into the eruption compensation features that allow you to effectively plan teeth eruptions during mixed dentition treatments. Eruption Compensation is designed to accommodate the natural eruption of canines and premolars while the patient is wearing aligners, allowing to prescribe the room necessary for the erupting teeth.
What you will learn:
Learn to accurately predict canine and premolar eruption in Invisalign Teen
Plan terminal molar eruption compensation effectively
Understand how the algorithm accurately uses improved placing rules to predict teeth eruption
Use Invisalign First for erupting permanent dentition support
Members: Register for 100 Credits
New Members: Purchase $100 in Credits to Register