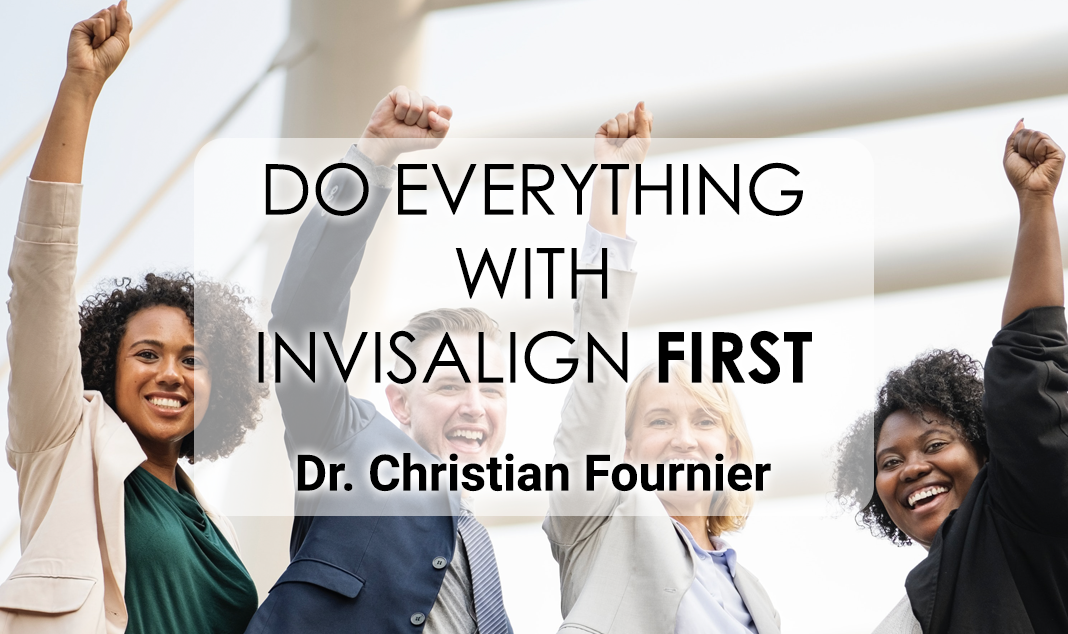 How To Do Everything with Invisalign FIRST
Webinar: Dr. Christian Fournier – How To Do Everything with Invisalign FIRST – May 31st, at 8:00pm EST
Don't wait: Start using 
Invisalign FIRST
– even along with your fixed appliances!
In our next webinar, Dr. Christian Fournier will show you how you can implement Invisalign techniques as early as the first day of treatment, and use it quickly and effectively with your favorite fixed appliance setups at the same time!
During this webinar, you will learn how to:
Discover how you can treat your patients faster and more efficiently. 


Learn how to use your favorite fixed appliances with Invisalign. 

Gain confidence in starting Invisalign on the first day of treatment.




And more…
Dr. Fournier has an Invisalign-only practice downtown Montreal. For over 10 years, he has taught at the Université de Montréal and for Align Technology throughout Canada.
Register Now To Partake In This Exclusive Webinar
This Exclusive Webinar Is Available To YOC Members Only!
If you're an existing Your Ortho Coach member, we invite you to login and use 100 YOC credits to purchase this webinar. If you're not already a Your Ortho Coach member, you'll need to sign-up and become a member, then purchase
100 credits for $100 USD
that you can use towards on-demand webinars.