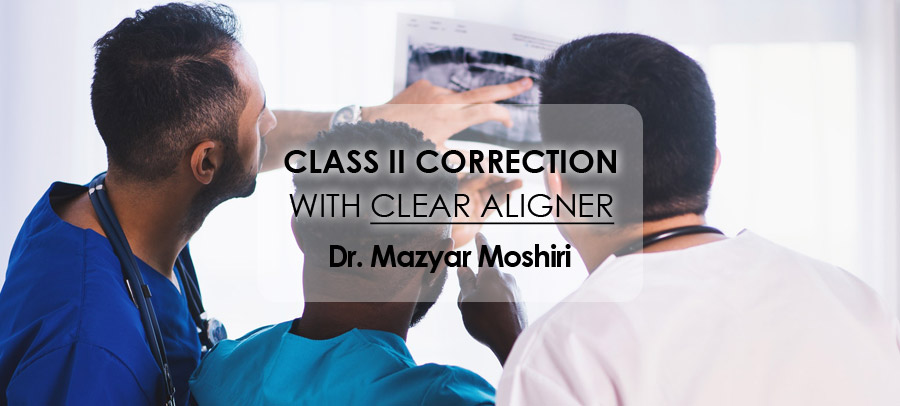 Successfully Correct Class II Malocclusions Using Clear Aligners
Webinar: Dr. Mazyar Moshiri – Class II Correction with Clear Aligners – April 30th, at 8:00pm EST

Statistics show that up to 85% of Class II patients present mesial rotation of their maxillary 1st and 2nd molars.
Thanks to techniques developed by our coaches, growing patients who require correction of malocclusions may now be treated with clear aligner technology.
In this webinar, Dr. Mazyar Moshiri reveals how you can effectively and predictably use clear aligners that allow greater freedom of movement of the mandible and facilitate mandibular mesial repositioning in Class II patients.
During this webinar, you will learn how to:

Learn the steps you need to take to successfully correct Class II malocclusions.


Discover how to properly diagnose and set up correction of Class II bites with aligners.



Gain confidence in movements shown in the Clincheck to ensure clinical outcomes are predictable.





And more…
Dr. Moshiri is an Invisalign© Elite Provider at his private practice in St. Louis, Missouri. A featured speaker in Ask the Expert webinars, he is a lead educator for Class II and Deep Bite solutions.
Register Now To Partake In This Exclusive Webinar
This Exclusive Webinar Is Available To YOC Members Only! If you're an existing Your Ortho Coach member, we invite you to login and use 100 YOC credits to purchase this webinar.
If you're not already a Your Ortho Coach member, you'll need to sign-up and become a member, then purchase 100 credits for $100 USD that you can use towards on-demand webinars.