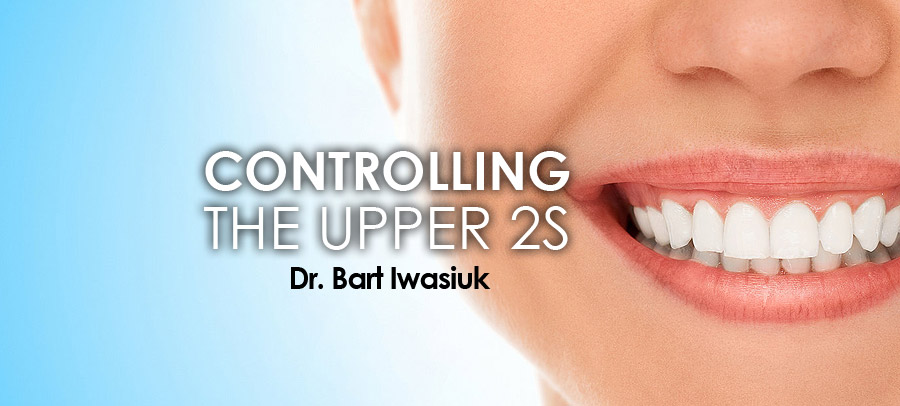 Take Control Of Upper Laterals Like Never Before!
Live Webinar January 29th: Dr. Bart Iwasiuk – Controlling the Upper 2s – 8pm EST
You already know the Upper Lateral Incisors are prone to tracking issues.
By establishing the reasons why this happens, you will be able to choose the best aligner design solution to improve tooth tracking.
In this webinar, Dr. Bart Iwasiuk will reveal clear aligner techniques that will help you anticipate possible tracking issues, and best of all, provide you with the skills you will need to apply changes to your ClinCheck design that prevent tracking issues in your aligner cases.
If you're among the large number of orthodontists who are looking to gain confidence in designing ClinChecks that keep upper 2s in check, you'll be glad you took part in this webinar.
During this webinar, Dr. Bart Iwasiuk will share techniques that reduce fears and doubts you may experience when working in the "aesthetic zone."
During this webinar, you will learn:
Why Upper 2s tracking issues occur.
Why optimized attachments for Upper Twos are only part of the overall solution.
How to create ClinCheck strategies that prevent tracking issues.
Dr. Iwasiuk has been a practicing orthodontist since 2002, and he has worked with the University of Rochester in creating a residency curriculum that covers Aligner therapy, so that future generations of orthodontist can obtain this critical knowledge during their formal training rather than informally afterwards.
Get On-Demand Access to the Webinar Replay
You missed your chance to attend this webinar Live… but you can still get access to the On-Demand replay. Pay once and watch it as many times as you like.
If you're not already a Your Ortho Coach member, you'll need to sign-up and become a member, then purchase credits you can use towards on-demand webinars.
Purchase & Register Now
Become a Member & Buy Credits Now