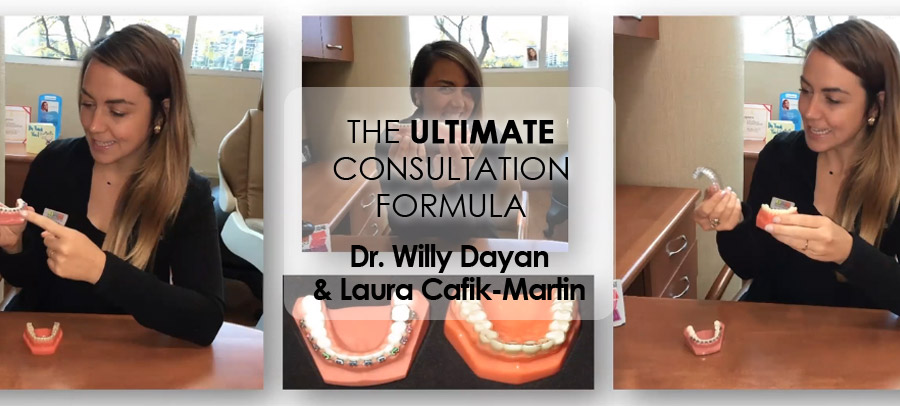 Your consultation process can make or break you as an orthodontist.
The success of your practice rests on your ability to give a great consultation that gets patients to want what you know they need. You cannot afford to "wing it."
Often, doctors think that the way to get more patients to start is to lower their prices.
That's completely wrong.
Patients will pay higher prices… if they understand the value of having YOU as their orthodontist.
On this webinar, we'll cover our proven formula for orthodontic consultations that get patients to want to do business with YOU – and to want to start treatment immediately.
For this webinar, Dr. Willy Dayan will team up with our Treatment Coordinator Coach, Laura Cafik-Martin.
Aside from coaching countless TC's and staff members, Laura has served as Dr. Dayan's own Treatment Coordinator for 15 years.
On the webinar, you'll learn:
A systematic approach to customizing consultations for each patient that will dramatically increase treatment acceptance and improve patient compliance
How to increase the perceived value of treatment by clearly explaining the consequences of not starting
How to prepare for common objections so you can answer them confidently & easily
The key to making patients understand the value of having YOU design & oversee their treatment
Why you must sell results, not treatment – and how to easily incorporate this into your existing consultation process
If you implement our proven consultation formula, you'll be able to create a trusting bond with your patients that will get them to say "YES" without hesitation.
Get On-Demand Access to the Webinar Replay
You missed your chance to attend this webinar Live… but you can still get access to the On-Demand replay. Pay once and watch it as many times as you like.
First, you'll need to become a member of Your Ortho Coach. Once you have an account with Your Ortho Coach credits, you can spend them on the Webinar.
See Our Flexible Membership Plans