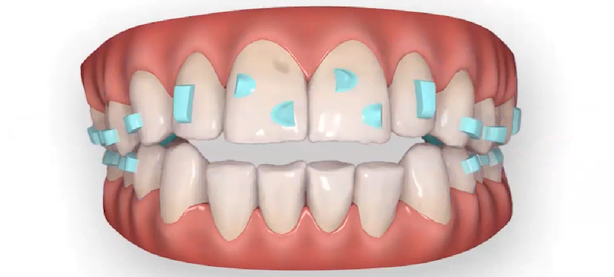 "An ounce of prevention is worth a pound of cure." – Benjamin Franklin
If you had to choose one or the other…
Would you rather be able to solve mid-treatment posterior openbites after-the-fact… or avoid them in the first place?
Aligners often cause frustrating posterior openbites during treatment – but in almost every case they are completely preventable.
There are 10 specific reasons Aligners cause posterior openbites – and the harsh truth is… they can all be attributed to user error.
Now for the good news: If you learn how to address those 10 pitfalls, mid-treatment posterior openbites will virtually become a thing of the past for you.
You'll achieve a better finish for your patients, in less time, with fewer corrections.
That's what this webinar is about. Dr. Maz Moshiri will explain each of the 10 pitfalls and show you specific steps you can take to avoid them.
On the webinar, Dr. Moshiri will cover:
The specific methodology Dr. Moshiri uses to set up ClinChecks that avoid all 10 of the main causes of posterior openbites

Why the ClinCheck is NOT a representation of treatment outcomes, only a representation of the changes in the Aligners

Why all Class I teenagers should have Class III elastics

How to close a posterior openbite if you make a mistake

Appropriate attachment designs and staging of movements
All of this will be demonstrated in detail with examples of real cases that Dr. Moshiri has treated. 
Get On-Demand Access to the Webinar Replay
You missed your chance to attend this webinar Live… but you can still get access to the On-Demand replay. Pay once and watch it as many times as you like.
First, you'll need to become a member of Your Ortho Coach. Once you have an account with Your Ortho Coach credits, you can spend them on the Webinar.
See Our Flexible Membership Plans