Limited Time Special Offer for Aligner Fellowship Attendants ONLY!

Offer Expires January 31st, 2019 at Midnight EST.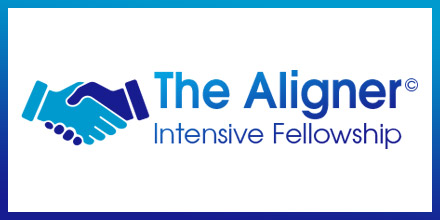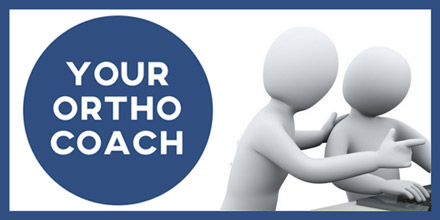 Become a NEW Your Ortho Coach member and Enroll for 1-on-1 coaching before January 31st, 2019 to qualify for Bonus Dollar Credits.
Enrich your dynamic orthodontic learning experience and receive $50 to $750 Bonus Dollar Credits through Your Ortho Coach, and get expert case-based support to help put what you learn into action right away!
Use your YOC Dollar Credits for...


Pre-Treatment Case Evaluations to ensure a case can be treated with Aligners. (75 Dollar Credits)


New Aligner Case Coaching and help setting up an Aligner Case with precision. (220 Dollar Credits)

Case Modification after Initial Case Coaching, when amendments are needed. (160 Dollar Credits)

Live, Exclusive, On Demand Webinars for technique lessons from coaches. (100 Dollar Credits)
Entrench the Fellowship Training knowledge and put it into practice through a convenient virtual residency/clinic.
Command a true mastery of the latest techniques & practices.
Improve your reputation, get more business, and charge premium prices.
Take on challenging cases with expert mentors to ensure the best results possible.
Work directly with the coach of your choice, tackling specifics related to treating your cases with Aligners, such as Invisalign systems.
Sign-Up Now!
Watch Our Interactive Program In Action!
The best part of this coaching program is it's interactive, specific and customized!

You will be able to learn exactly what to do on cases you are currently treating, and a YOC coach of YOUR choice will guide you through any case that requires coaching.

Here's an actual response video from one of our coaches… 
Strategically Invest Your Credits in Personalized Coaching
Some examples of how Fellow Attendants get the most out of their Your Ortho Coach credits:
| | | |
| --- | --- | --- |
| Annual Estimates For Various Services | | Credits/Year |
| 12 Months of Webinars | 12 x 100 = | 1200 |
| 2 New Coached Cases per Month | 2 x 12 x 220 = | 5280 |
| 1 New Coached Case per Month | 12 x 220 = | 2640 |
| 6 Modifications per Year | 6 x 160 = | 960 |
| 3 Treatment Coordinator Live Sessions | 3 x 140 = | 420 |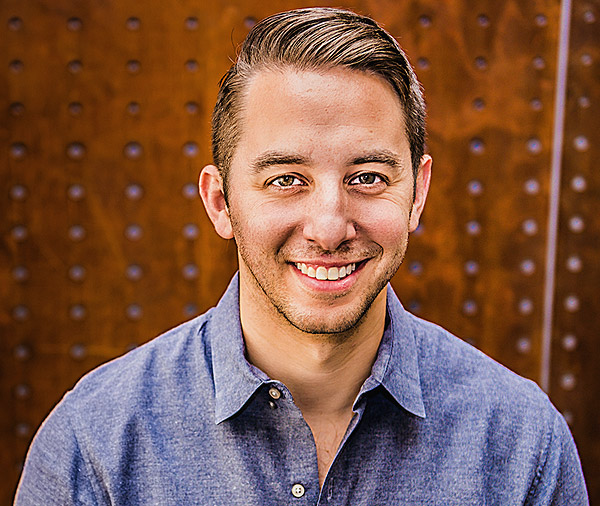 Client to Expert – Fast Track Success Story
Meet Dr. David Walt.  He was coached through 50+ cases over the last four years alone to perfect his aligner skills.  
Now, he is one of the youngest Invisalign Faculty ever, and our newest coach.
Intro
$

500

500 Credits

PLUS

50 Bonus Dollar Credits

You Get:

550 Dollar Credits
Basic
$

2,000

2,000 Credits

PLUS

250 Bonus Dollar Credits

You Get:

2,250 Dollar Credits
Master
Best Value!
$

5,000

5,000 Credits

PLUS

750 Bonus Dollar Credits

You Get:

5,750 Dollar Credits
* Dollar Credits Do NOT Expire *
Don't Ignore This Career Priority!
Our industry isn't getting any less competitive and Orthodontists are going to have to step up their complex aligner case expertise as many of the easier cases are going to be mass marketed Aligners at Home outfits.  
It has never been more of a priority to your Orthodontic practice to get the residency you should have had in school.
Your privacy is assured:
Your Ortho Coach safeguards the security of the data you send us with physical, electronic, and managerial procedures. We urge you to take every precaution to protect your personal data when you are on the Internet. Your Ortho Coach uses industry-standard Secure Sockets Layer (SSL) encryption on all web pages where personal information is required. This protects the confidentiality of your personal information while it is transmitted over the Internet. Please contact us with any question you have regarding this or any other issue concerning your privacy with Your Ortho Coach.
© 2019 Your Ortho Coach. All Rights Reserved, Your Ortho Coach. Privacy and Confidentiality Promise: We understand the importance of confidentiality. Any personal or case-related information you submit will not be shared with anyone.